If you are planning to have your home assessed by a home inspector, then you must first know about the home inspection cost, especially if it's the first time that you're doing it. A home inspector is the person you have to call to evaluate the current condition of your house. Keep in mind that a home inspection is not an appraisal which quotes the property's value. Instead, a home inspector will give you a report that you can use to identify the problematic areas of your house and then you can make the necessary repairs before making it available on the market.
Typical Home Inspection Cost
The recent housing market slump led to some home inspectors offering an inspection for a flat rate of $100-$200. Home inspections only take 1-2 hours and it only involves a minimum amount of equipment along with a handwritten report. It might even miss important issues. If you want to have a more thorough home inspection which includes photos, the amount varies considerably, depending on the region and the property's size, sale price, age, and number of rooms. Generally, it ranges from $200-$900.
A typical home inspection averages $260-$280 in the Midwest and Southwest. Elsewhere in the United States, it would cost around $320-$360. The process will take 2-4 hours, but a remarkably detailed evaluation can take 5-8 hours with costs ranging at the higher end from $200 to $900.
Now that you know about a typical home inspection cost, it is important that you also know what's included in the payment. A home inspector will want to visually examine the exterior of your home, foundation, walls, roof, gutters, attic, basement, insulation, garage, electrical system, visible plumbing, air conditioning and heating, and the general condition of the interior. In most cases, the home inspector looks for bad conditions or safety-related problems. Sometimes, this doesn't cover small or cosmetic items that are readily apparent. If possible, you should also be there during the whole home inspection process in order for you to see what the inspector sees and so that you can ask questions on the items that concern you.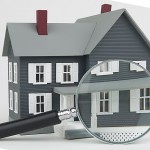 Additional Home Inspection Cost
Home inspections do not cover absolutely everything. This means that there is an additional cost if you have a particular requirement or concern in mind that is not included in the service agreement. For example, some home buyers schedule a swimming pool inspection. This will typically cost an additional $75-$125. Others may want to have trees inspected, which can cost an additional $150-$350. Furthermore, if you want your septic systems inspected or examined, prepare to pay an additional $350-$450; for termite and pest reports, an additional $75-$120.
While most people hire a home inspector that is recommended by their real estate agent, some experts suggest that you find an inspector on your own. This avoids any possible conflict of interest.
Hopefully, this article gave you a basic understanding of a home inspection cost.