What does a construction superintendent do? He is the point man of the contractor on the construction site either for residential and commercial projects. Usually, job descriptions vary because it depends on the employment terms. Usually, they are responsible for the overall operation at the site which includes a number of important functions budget and quality related.
A construction superintendent job is really challenging and his most difficult task is taking care of schedule and timing. We all know that construction projects are on tight deadlines and everything should be done in a certain order. They have to make sure that all subcontractors arrive and get the job done within the allotted time frame. Since the superintendent doesn't have a hold on the schedule or the lives of his subcontractors, it will be quite difficult to get a hold of them.
That is why a construction superintendent should have great multitasking and scheduling skills to make everything work and for them to be able to meet the deadline. He or she is responsible for overseeing multiple facets of the project and many of these occur simultaneously. To fulfill this task, the construction superintendent will need daily progress reports from the foreman of duty for each subcontractor.
Aside from these numerous tasks, it is also the job of the construction superintendent to ensure the project is within the budget parameters and he or she should be able to justify any change orders that will result to additional expenses. To be able to do this, he or she will need a written explanation of the problem and the proposed solution and the cost. He or she can also conduct a personal inspection of the issue to ensure that the proposed solution will work and it is the most cost-effective solution available.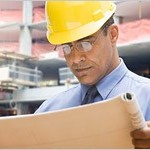 To add more weight to the responsibility of a construction superintendent, he or she is also responsible for reporting to the project owners. This also means that he or she should have great communication skills to be able to relay to the project owners the report and other updates on the project itself. Aside from this, he or she is bound to meet a few VIP's.
Being a construction superintendent may seem like a tough job but you will realize that it is very fulfilling and very promising. The construction industry is very promising and anyone who chooses a career path in this direction will reach success.