A wedding photographer plays an important role. If you planned the most beautiful wedding and you want to see some beautiful photos that you can look back after, then make sure that you hire a good wedding photographer. If you've already found one, there should be a wedding photography contract.
What should the contract consist of? First of all, your wedding photography contract should have an outline of all the details that will take place on the wedding day itself. Make sure that all specific details of your wedding day are in the contract. It should include:
The period of time the photographer will be there.
Will he bring his team or will he come alone?
You have to make sure that the hourly commitment is very clear in the contract.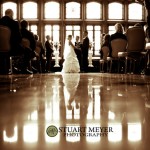 The wedding photography contract should also include the time and place where the wedding will take place. This is your job, so you have to discuss all the details with your wedding photographer. This way, the photographer will be clear about the venue of the wedding ceremony and the reception. Give your photographer all the information like addresses, telephone numbers and a possible contact name and number for the coordinator of the venue.
Aside from all these, your contract should also include the package that you chose. Make sure that the contract states what is included in your agreement, including the length of time that the photographer is committed to, the number of people your photographer will bring, final wedding photos you expect to receive, when you will receive your wedding photos and your rights as the bride and groom to republish and distribute your wedding pictures.
Your wedding photographer should also include payment details. Some photographers demand upfront payment, so make sure that it is written in the contract with the amount and date of payment. Make sure to keep the receipt. Since photographers and assistants will be there the whole day, they have to be fed. Make sure to discuss this with your wedding photographer.
If there are specific shots that you want during the wedding day, have them in the contract. The contract should be able to cover all the bases. You should know what will happen in case your photographer has an emergency or becomes ill at the time of your wedding. Who will be there to capture the photos?
When it comes to the wedding photography contract, make sure that you read it thoroughly before you sign it. Also make sure that before your photographer draws up a contract, you have discussed all the details with him.