Looking for a water softener? Why don't you check out a Fleck water softener? The company has modernized their techniques of water softening. There are various models that will provide households the benefits of properly handled water systems. Also, it is known that their models are environmentally-friendly and you can expect up to 50% reduction in salt usage over other water softener salt models.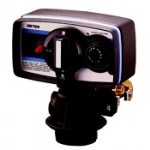 A Fleck water softener possess a wide range of characteristics. Each water softener in their collection line focuses on one essential feature of water softening and they come in a big range of sizes. Aside from this, they have add-ons like media guard KDF 55 and 85 that you can attach to your water softener so it can filter water and remove chlorine, heavy metals and prevent the growth of bacteria.
Here are some of the series of Fleck water softeners:
Fleck 2510 series
On-demand position
Residential use
Comes with an 'on-demand' meter for users to minimize salt and water waste
Price starts around $500 for the 24k grain capacity models up to $1200 for the 110k model.
With these water softener models, you can preserve water as well as limit the quantity of water wasted. However, they are regulated by simplified electronic components. The size of the tanks determines the prices of these water softeners.
Fleck 5600 series
Can count water usage even with power failure
Price starts around $450 for the 24k grain model up to $800 for the 96k grains
Fleck 7000 series
Made for commercial use
The series have a supplementary capabilitu of running 35 gallons per minute
Fleck 9000 series
Dual tank, high capacity water softener
It is designed to work even when regeneration is being carrie dout
The two tanks allow the control valve to switch the water supply to the second tank when the first tank is being backwashed.
Can soften up to 21 gallons of water every minuter and has a variable grain capacity from 24000 grains to 110000 grains depending on which model is chosen.
Extremely efficient and economical option for large residence and small manufacturing establishments.
A Fleck water softener can meet all your needs. However, if you still want more choices, you can always check out some water softener reviews to help you with your search for the best water softener.