How much is a building inspector salary? First of all, building inspectors evaluate finished building to ensure they conform to zoning regulations, safety codes and contractor demands. The salary depends on the location of the employer. According to statistics report, building inspectors earned a median salary of $50,180 annually.
Getting a good building inspector salary
If you want to get a good building inspector salary, the best place for you to pursue your career is in Alaska, the District of Columbia, California, Connecticut and Washington. The salaries in these states range from $62,030 to $70,650. This statistics report is according the the Bureau of Labor Statistics.
Factors that affect a building inspector salary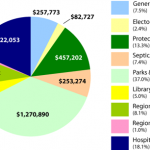 A building inspector salary is also affected by the industry. You see, a building inspector may work for local or state governments or private companies. It is said that salaries are best for building inspectors who work in non-residential building construction, elementary and high schools, the federal government and utility companies. The wages for jobs in these industries is between $61,370 and $66,200 annually.
If you wish to become a building inspector, you will be happy to know that these jobs don't generally require four-year degrees. A building inspector had either a high school diploma or less and some had college but no degree. There are some states require building inspectors to be licensed, however. It is also said that if you want a high building inspector salary, having a certification and license can greatly affect the salary as this can draw more potential clients.
Building inspectors who work for government or private companies receive a full benefits package including health insurance, retirement plan and vacation time. However, building inspectors may become self-employed and in that case, must provide for their own insurance policies. That is why there is a huge percentage of building inspectors who work for government but there are more people who are self-employed which means that they have their own business.