Photo booths are becoming a trend nowadays as more and more parties and events are having one. A wedding photo booth is the most popular because of the many wedding couples who give the pictures as their souvenirs. Aside from that, these photo booths are so much fun!
When it comes to a wedding photo booth, you should place it in a secluded area or on a separate area from your wedding reception. This way, the whole area of your reception will be open and there won't be any lines for the photo booth. It will be best of you set up a marquee outside. There are a lot of companies that offer photo booth services and because of its growing popularity, you will find that some of them offer low prices because competition is growing. However, you have to be aware that their prices cover the number of hours they will cover at your wedding. So, be specific when it comes to the length of time you wish the photo booth will be at your wedding.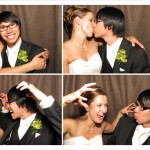 A wedding photo booth capture real moments at weddings – away from formal posing and usually after a couple of drinks. You can take pictures with your family and friends in a more informal way. Most photo booth companies bring their own accessories like funny hats and masks for your wacky shots inside the photo booth. Usually, photoboots include 4 shots all put into one frame and you will love it because these photo booths use professional cameras which means that it will be able to develop high quality pictures. Just wait for a couple of minutes and the pictures will be printed out and given to your guests. The company will also upload it to their website so your guests can simply upload it on their social networking sites.
You can rent a wedding photo booth and you will surely love the many companies that offer such service. This will be a great addition to your wedding and you won't need to worry about souvenirs because the photos will serve as a souvenir for your guests. This will definitely save you more money and you will be more in-trend!