Do you want to become a property inspector? If you do, then you must know how it works or what property inspectors do. Property inspectors are generally hired during the home buying process. It is their job to provide information about the structure that's being purchased. Such information will help the buyer decide if the home or building is worth buying or if it is in a bad condition to the point that it can significantly affect the decision negatively.
What are the specific tasks of a property inspector?
A property inspector inspects everything that is visible in the property. Inspectors are not held responsible for internal issues such as faulty wiring or plumbing hidden by walls. They usually have a disclosure, listing their responsibilities and what errors or omissions they can or cannot be held accountable for at a later date.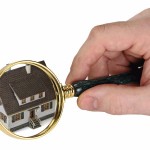 What are the items that a property inspector checks? The heating, plumbing, foundation, roof, electric, appliances, air conditioning, doors, windows, decks and patios are all inspected. There are some who will check any outdoor structures and swimming pools as well. It is very important that you let the inspector know everything you want checked before he inspects the whole place.
Aside from this, a property instructor also checks for other potentially dangerous conditions of the structure. A random test kit will be left in the basement of the building in order to check what the levels are. If you so desire, inspectors can also check for lead paint. Knowledge of past damage problems in the building is important to determine if the one that caused the damage can happen again.
The inspector will look for past water leaks, fire damage and evidence of termites. Termites are evident through small holes in the basement structures. He or she will also advise you if there is an infestation based on the age of the holes.
He or she will then prepare a report at the conclusion of the inspection to be given to home buyers. Usually, it will take a couple of days after inspection before it is presented.