Have you been experiencing a very uneasy rest? If you have been a victim of tossing and turning and you feel your back and sore joints aching when you wake up in the morning, then you definitely need a mattress topper. Mattress toppers are placed over your existing bed.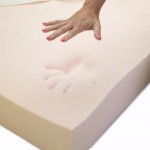 There are plenty of mattress toppers available today. As there are a lot of mattress toppers out there, you must find the best one or at least one that suits your needs. Here are some tips:
Choose the right type and amount of support for your personal sleep style.
Consider the fabric type and color.
Make sure that it will provide you some degree of durability.
Keep in mind that these mattress toppers are filled with traditional materials like goose down, feathers, or wool. For many years, they were the only materials used. Moreover, there are toppers filled with synthetic materials that have gained popularity because of their improved and springy air-filled comfort at a more affordable price.
The materials used for mattress toppers are a thing to consider. As mentioned above, these mattresses are filled with natural and synthetic materials:
Mattress toppers with Natural Materials – a goose down mattress topper is the perfect compliment to a goose down comforter and pillow. It makes an extremely soft insulating material cushioning, protecting the body and providing a luxurious sleep experience. It is combined with a layer of feathers at the bottom of the topper. It also has down fluffs to retain the shape and bulk to retain the feeling of plush comfort for a long period.
Synthetic materials – these materials usually come with anti-allergy properties. They are a good choice for buyers who have allergies to down and feathers. These materials also have a lot of qualities of natural down that have been used for many years to fill the bedding products and sleeping bags as well as different types of outdoor clothing. They are also lightweight, have good insulating qualities and are very easy to maintain. They are less expensive than mattress toppers that come with natural materials.
Memory foam mattress toppers– these have a lot of advantages over traditional coil spring mattresses, but price is not one of them. They are a good choice for people who want the benefit of foam at a lesser price. You will see that these toppers respond to the body's heat and they mold them in the same manner that a mattress does. It is also noted that people who have used this particular mattress topper have experienced a similar feeling of sinking into a cloud to enjoy sleep without painful pressure points causing you to constantly wake up. Also, these are made with different densities of foam in order to provide a softer or firmer sleep experience and different thicknesses to accommodate one's sleeping style. However, expect that you have to pay a little more for denser materials and a thicker topper.